ProcessMiner™ Manufacturing Industry Case Studies
ProcessMiner™ Director of Science, Chitta Ranjan, shares his extensive research on data in the manufacturing industry.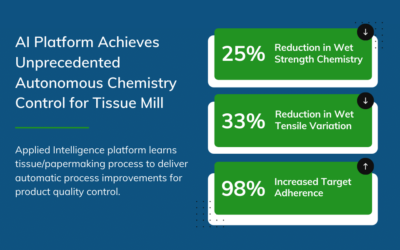 The goal of this project was to autonomously control part of a tissue mill's continuous manufacturing process using artificial intelligence and predictive analytics to reduce raw material consumption while maintaining the product quality with specification limit.
Contact Our Data Science Team
Fill out the form below and we'll get back to you, or contact us by phone to speak to a miner today.
For more information, download our brochure. We'll reach out to you!